Top 10 Reasons to Attend the New Okuma Machine Tool Academy
10.27.2021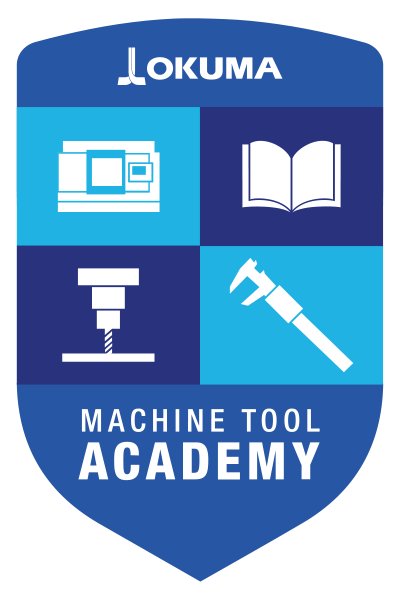 At Okuma, our mission is to "Passionately pursue a customer for life". Now more than ever, that mission is being put to the test as our customers experience an amplified need to upskill members like never before in CNC machine programming and operation, as well as mechanical and electrical maintenance skillsets in order to keep up with the growing demands in the manufacturing industry.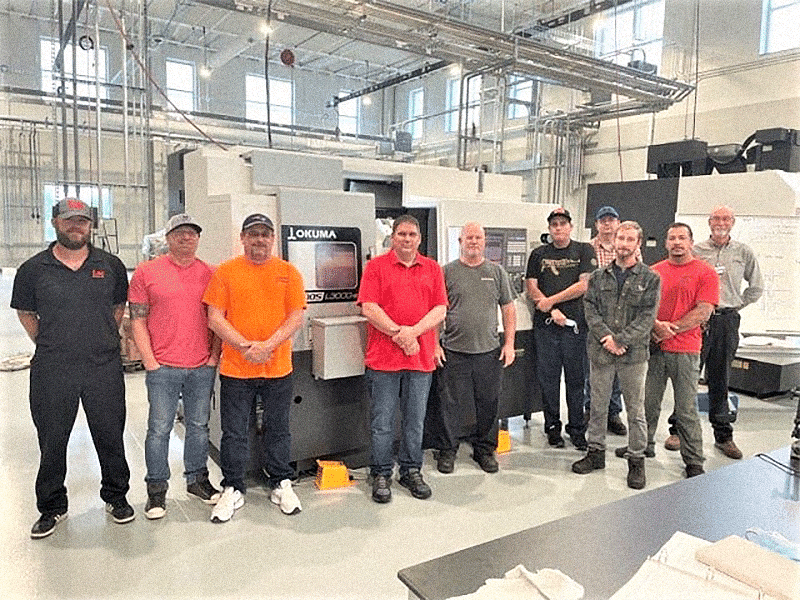 Okuma is excited to partner with Rowan-Cabarrus Community College in Kannapolis, NC to house the Okuma Machine Tool Academy OEM training program to provide enhanced support to our customers with robust, ongoing educational tools on the latest Okuma products and technologies. Whether your training needs encompass onboarding a new member for a position at your company, brushing up the skillsets of an existing member, or exploring customized training competencies, there are a variety of training resources available for you through the Okuma Machine Tool Academy exclusive to Okuma customers. Discover the top 10 reasons you and your employees should consider attending Okuma Machine Tool Academy:
1. State-of-the-Art Facility
Rowan-Cabarrus's state-of-the-art Advanced Technology Center (ATC) supports an ideal corporate technical training environment. The ATC's Flex Lab contains over 7500 square feet of climate controlled, manufacturing-specified space, and is an interactive learning atmosphere.


2. New, Convenient Training Location
The ATC is located on the North Carolina Research Campus in Downtown Kannapolis, NC—less than 30 minutes from Charlotte-Douglas International Airport and 42 miles from Okuma America's Charlotte headquarters.


3. OEM Certified Instruction
Rick Kimmins, Advanced Manufacturing Trainer, was part of the Okuma family for 31 years before transferring to the Okuma Machine Tool Academy. Rick's extensive background in Okuma products combined with his passion for teaching brings manufacturing to life from the classroom to the lab floor.


4. Production
No one wants to worry about taking a machine out of production, especially to train on. When you attend training at the Okuma Machine Tool Academy, all you have to worry about is arriving to campus – we'll provide the rest!


5. Learning by Doing
Experience hands-on training opportunities with brand new Okuma machines, as well as legacy to current control simulation systems.


6. Uptime
While attending Okuma Machine Tool Academy, you can learn valuable maintenance skillsets to keep your machines running at peak performance.


7. Focus
We understand participating in training in your own environment presents challenges that make it more difficult for you to fully immerse yourself in the full training experience. When you attend training at the Okuma Machine Tool Academy, you can truly focus on training outside of your workplace in a dedicated learning environment with comfortable seating and tables, and access to collaboration spaces and student lounges.


8. Networking
You will have the opportunity to network with other machine tool owners, technicians, and operators across the Americas.


9. Making it Fun
Another one of our corporate values is "Making it fun", and growing downtown Kannapolis provides an all-in-one experience for visiting students where they can dine, recreate, and stay (future hotel to be completed in 2022) all within walking distance of the ATC.


10. Easy Registration
Click here to register for training! To see the full Okuma Machine Tool Academy schedule or to sign up for updates, please visit https://www.okuma.com/okuma-machine-tool-academy.
Special thanks to Natalie Rogers, Training Program Manager, Okuma America Corporation, for providing this article.
Sign Up For Updates
Thank you for signing up for Okuma updates. We look forward to sharing our content with you.